Meet Dr. Erena Lanza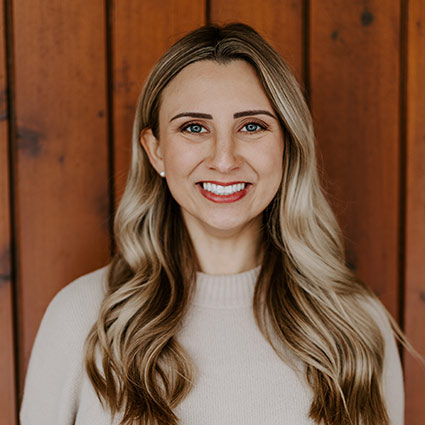 Dr. Lanza was born and raised in Pittsburgh, Pennsylvania, and is a huge fan of all thing Pittsburgh. She grew up playing sports and riding horses, but no matter what sport she was playing her days always ended at the barn. She has ridden her entire life but did not begin riding in competitions until the age of 18. She competed in AQHA shows across the country and saw great success in the show arena. It was her love of horses and wanting to become a better rider that led her to see a chiropractor for the first time.
Other Certifications and Training
Dr. Lanza attended the University of Pittsburgh for her undergraduate degree where she graduated Magna Cum Laude. From there she went on to attend Life University for chiropractic school, the largest chiropractic school in the nation, where she also graduated Magna Cum Laude. While in chiropractic school Dr. Lanza was vice president of the Pierce Results System club, where she lectured and taught other students to analyze x-rays and other objective findings for more specific chiropractic work.
In addition to her schoolwork, volunteering, and teaching students in clubs, she spent her weekends attending hundreds of hours of seminars to further her learning. Dr. Lanza also previously served as a board member for the Society of Chiropractic Orthospinology until 2023.
Dr. Lanza is certified in Orthospinology Basic 1, Basic 2, and Advanced levels. She also spent 6 months as an apprentice in the office of the past Orthospinology president, Dr. Ken Humber. She is always striving to learn more and further her knowledge so that she can provide the best care to
Origins Chiropractic and Wellness
patients. Dr. Lanza is the only chiropractic orthospinologist in the state of Pennsylvania.
Feel Better at Origins Chiropractic and Wellness
Contact our office to get started with Dr. Lanza today! We look forward to helping you achieve a healthier version of you.
---
Dr. Erena Lanza | (412) 998-9966